We are an InterNACHI Certified Professional Inspector serving Southwest Florida, and are fully licensed and insured.
To become a Certified Professional Inspector, we have gone through hours of home inspection training from the world's largest nonprofit association of residential and commercial property inspectors.
As a Certified Professional Inspector, we:
After your inspection, you will receive a copy of the InterNACHI Home Maintenance Guide Book, our free gift to help you care for and maintain your new home.
CONTACT US TODAY TO SCHEDULE
YOUR HOME INSPECTION!
We have received several certifications from InterNACHI:
We are certified and trained by the International Association of Certified Home Inspectors.
We inspect your deck to ensure your it doesn't have any structural problems.
We inspect your home's exterior for any structural defects.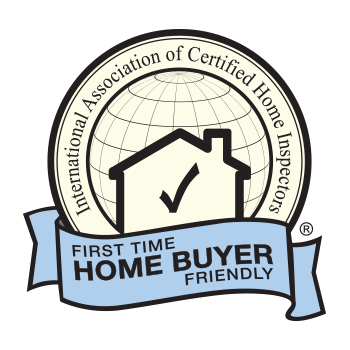 First Time Home Buyer Friendly
We educate first time home buyers on how to properly care and maintain their new home.
Our service ensures your garage is free from any structural defects.
We ensure your kitchen appliances are free of problems.
We inspect mobile homes so they're free from structural, plumbing, electrical, or insulation problems.
We identify any mold in your home, and give you recommendations for proper removal.
Before putting your home on the market, we inspect it thoroughly and provide a list of repairs to make.
We inspect and test your home for radon gas, and provide remedies for elimination.
Residential Property Inspector
We give a thorough inspection to your home so it's free of structural issues.
Our service guarantees your roof is free of structural problems.
This certifies we know the proper safety protocols when performing an inspection.
Wind Mitigation Inspector
We find features to add to your home to withstand strong winds and rain from stormy weather.
Wood Destroying Organisms Inspector
We inspect for wood destroying organism infestation in your home.
11th Month Warranty Inspector
Before your newly built home's warranty expires, we inspect it inside and out.